Britain's Top Universities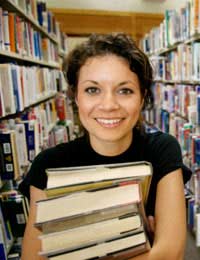 Britain does have a number of excellent universities. The application process has become more stringent over the years and there are now seven applications for every place at Britain's top universities. The best British universities list does change every year but there are top UK universities that still attract students from around the world.
Ranking Britain's Top Universities
There are a number of factors that are used to judge the top universities in the UK. Teaching and the learning environment is one of the most important and is worth 30% of the overall score. Research factors, citations and the international mix of staff and students are also considered highly important. Of course there are other factors such as the breadth of subjects taught at the universities that can make a difference. But in the UK there are certain universities that do feature highly and regularly in the yearly lists of the top universities.
Joint Top Ranking Universities in the UK
Cambridge and Oxford are not only placed top in the university rankings in Britain but also in Europe. Both of these prestigious universities rank top 6 in the world ranking. The University of Oxford has produced 26 British prime ministers and 30 world leaders. Cambridge, which was founded in 1209, has many celebrated former students such as Darwin and Newton. Competition for Oxford and Cambridge is notoriously fierce and there can be as many as 12 applications for each place.
Imperial College London Ranked Number 3 in Europe
Imperial College London ranks at number nine in the best universities in world list and number three in Europe. Imperial College's focus is on medicine, business, natural science and engineering. Students from 158 countries attend Imperial College and there are 238 courses taught. Imperial College was founded in 1907 and is home to over 13 thousand full time students.
University College London Ranked Number 5 in Europe
Another London based educational institute that ranks at number 5 in Europe and number 22 in the world. University College London was established in 1826 and was the first university in Britain to admit women. The university boasts 21 Nobel Prize winners amongst its alumni and staff. UCL is also noted as being one of the best research universities in London and has the highest number of professors of any UK university. Almost one third of the student body is comprised of international students.
The University of Edinburgh
The University of Edinburgh was established in 1582. By that year Scotland had four universities to England's two. The university has been ranked 7th best in Europe and number 40 in the world rankings. The University of Edinburgh is home to over 24 thousand students over seven campuses including the recent £40 million medical school. Science and engineering, medicine and veterinary medicine and humanities and social sciences are the university's main focus.
University of St Andrews, Scotland's First University
St Andrews University holds the position of the being Scotland's first university and the also the third oldest university in the English speaking world. Founded nearly 600 years ago the university was ranked number 5 in the UK's best universities in the Sunday Times university guide. As far as reputation goes St Andrews University does have one of the best, and almost 86% of graduates achieve a First Class or Upper Second Class Honours degrees. Faculties are divided into art, divinity, medicine and science and the university is home to just over 7000 students.
Trinity College Dublin
Trinity College Dublin comes in at number 14 in the best universities in Europe. Trinity was founded in 1592 and is recognised as Ireland's top university. The focus at Trinity College Dublin is on Arts, Humanities, Mathematics and Science, Health Sciences and Social Sciences. The university is home to around 16,000 students, 80% of which are from Ireland. Famous Trinity College alumni include the Nobel Prize winning playwright Samuel Beckett, Oscar Wilde and Mary McAleese the current President of Ireland.
King's College, London
Another London university with an excellent reputation that also boasts Europe's largest healthcare teaching centre. King's College was founded in 1829 and is England's third oldest university. Notable alumni include the Nobel Peace Prize winner Desmond Tutu, the poet John Keats and the writer Thomas Hardy. Kings College is home to 23,000 students with its main focus being Law, Humanities and Social Sciences. Kings College ranks as 15th best university in Europe and has ranked number 12 in The Times Good University guide.
You might also like...