Famous British Actors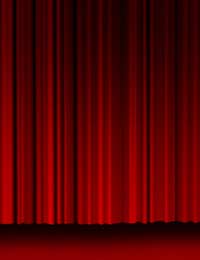 Great Britain has a long history of theatre and the theatrical genre: from Edward Gordon Craig and Max Beerbohm Tree in the Victorian era, back to William Shakespeare and Ben Johnson in the 17th century with their rich tradition of playwriting that has given rise to the fame and continuing talent produced by theatre, and now the genre of film; to the modern time, when Britain produces actors who cross over between film and theatre, like Albert Finney, Michael Caine, Peter O' Toole, Kenneth Branagh, Emma Thomson, and Jude Law.
Actors in Britain, whether they go to one of the established theatre schools, like RADA or LAMDA, or whether they are discovered in local or youth theatre groups, all at some stage acknowledge that they are part of this wonderful and distinguished lineage of British theatre. It is what sets the tradition of British theatre and acting apart from all others.
It gives the profession depth and soul, in what can be a harsh and dispiriting global enterprise. British theatre companies, like the Royal Shakespeare Company, the RSC, based both in Shakespeare's birthplace Stratford and in London, gives British actors a solid grounding in theatricality, that all of them acknowledge despite nowadays appearing across many media platforms and around the world.
The Theatrical Knights: Laurence Olivier, Ralph Richardson & John Gielgud
These 3 men, who all now are sadly deceased, remain towering figures of the British theatrical and film worlds, still legendary and revered as mentors.Laurence Olivier in particular, straddled theatre and film, by performing to the troops during the war, establishing his own theatre companies, and headed London's Royal National Theatre for 11 years; pioneering in the early black and white films (his role as Heathcliff in the 1939 film 'Wuthering Heights' is particularly notable and established him as a matinee idol), and taking on all the key roles from Shakespeare's plays across his lifetime. Olivier's 'Hamlet' (also filmed by him in 1948), 'Othello' and 'King Lear' are renown as examples of an actor fully immersing himself in a character, living that character, and being utterly absorbing to watch as a result.
John Gielgud and Ralph Richardson made up a dynamic triumphvirate of astonishing theatrical versatility: Gielgud was a classical stage actor, with a sensitive declaiming style, and Richardson brought a keen muscularity to the stage. His later performances in filmed versions of Harold Pinter's plays are fine examples of this actor's power and depth.
The Current Stars
Sadly, one of the bright stars of British film directing, Anthony Mingella, has recently died relatively young. To pay him tribute, Minghella provided cinematic opportunities for some of the current crop of talent to get their breaks. This list includes Alan Rickman, Juliet Stevenson and Michael Maloney in 'Truly Madly Deeply' (1990), Ralph Fiennes and Kristin Scott Thomas in 'The English Patient' (2003) and Jude Law in several of his films, including 'Cold Mountain' (2003) and 'Breaking and Entering' (2007).
Ian McKellen
Sir Ian McKellen deserves a special mention. He is similar to the theatrical talent of Olivier, Gielgud and Richardson for his chameleon-like ability to cross genres. Like the knights, he established himself early on as a Shakespearean actor of note, who then filmed some of his key performances - 'Macbeth' and 'Richard the third' are particularly good; wrote and performed a highly successful one man show, has recently performed in London as a Christmas pantomime dame, returned to the RSC in the UK and Internationally as the King Lear for this age, and has wooed audiences of all ages as Gandalf the wizard in all 3 parts of the cinematic adaptation of 'The Lord of the Rings' (2001 - 2003).
You might also like...
In the 1980's (I think) I attended a concert at the Westbury Music Fair on Long Island. He was a singer/actor with a British accent and he sang a song titled "Funny Man" that mesmerized the entire audience. I can't remember his name. Can you help? Thank You Scott Korrow
Scott
- 17-Oct-14 @ 12:38 AM