The Role of the Soil Association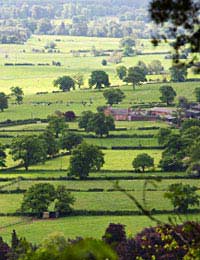 The Soil Association is the UK's leading campaign and membership organisation for organic and sustainable farming. It was formed in 1946 by a group of farmers, scientists and nutritionists who saw the connection between farming practices and plant, animal, human and environmental health.
Since then it has grown into a large multi-layered NGO (non-Governmental organisation), that has its main office in Bristol, South-West England and a second in Edinburgh with many Nationwide and local campaigns.
Some of the Soil Associations campaigns are listed and outlined below.
Organic Standards
To promote organic standards of organic integrity, to farmers and the food industry at large. Their standards meet the Government and European Union considerations, but are generally higher, and cover not only food, but conservation, textiles, fish farming and health and beauty products. To gain the Soil Association symbol on a product or service is to demonstrate a commitment of organic production practice. The symbol is a highly valued image for consumers requiring organic produce, and as such is influential in the marketplace.
Animal Welfare
Promotes positive animal welfare, ensuring robust, disease-free livestock. By ensuring that all farm animals have their needs satisfied, and are respected. This includes good nutrition and management practices. The SA believes that we in the Western developed world should eat less meat, but better quality organic meat grown to higher principles.
School Dinners
The SA is organising a Food for life partnership, bringing together various food organisations, and pioneering its work in 180 schools in diverse communities across the UK. This will attempt to pioneer good food practice in these schools, re-skilling dinner ladies, and inspiring students and parents to source good food and learn to cook well. It will also act as a bridge between local farmers and schools, guaranteeing them secure markets for their produce.
GM and Pesticides
The SA campaigns vigorously against GM (genetically modified foods) being introduced in foodstuffs, particularly in organic foods. GM ingredients are prohibited in organic food and farming, but the European Commission is planning to allow up to 0.9% of accidental GM contamination in organic food – almost one in a hundred mouthfuls.
The SA also campaigns hard against the estimated annual use in the UK of 31,000 tons of chemicals used in farming. It is thought that 40% of food for sale contains pesticides and there is actually very little control over their use. Making the public, farmers and Government aware of the dangers of this form of farming is a crucial part of the Soil Association's work, all backed up with research and scientific data.
Food Festivals and Farm Visits
The SA organises an annual organic food festival in the UK and is the biggest celebration of organic food held in Europe. On display and available for tasting and purchase are many types of organically grown food and produce from all regions of the UK. Recent additions are organic clothing stalls and information about eco-friendly products and how to live a greener lifestyle, including using green energy and solar power.
Organising public visits to organically-run farms throughout the country is part of the Soil Associations mandate. This can be done on a private basis, or as part of an educational trip. Get in touch with them through the website, and you will soon be visiting an organic farm in your area.
You might also like...