The James Bond Franchise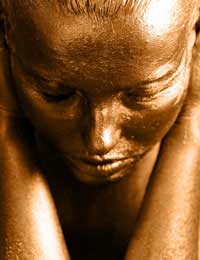 One of the most famous and indeed the longest running film franchises in the history of cinema the James Bond franchise took its lead from the novels of Ian Fleming, himself an employee of British Intelligence. His first Bond novel 'Casino Royale' was written between 15th of January and 18th of March 1952.
He is also responsible for Chitty Chitty Bang Bang, the musical about a flying car, which was originally a bedtime story for his son.
The Bond Movies
The first James Bond novel to be filmed was Dr.No in 1962. Prior to this Casino Royale had been filmed as a television programme in 1954 and then again as a film starring David Niven, Woody Allen and Peter Sellers in 1967. This however was not part of the franchise as it was a parody and was only considered to be a bona fide Bond film when it was remade starring the newest Bond (and the sixth) Daniel Craig in 2006.
The complete list of Bond movies is as follows:
Dr.No (1962)
From Russian with Love (1963)
Goldfinger (1964)
Thunderball (1965)
You Only Live Twice (1967)
On Her Majesty's Secret Service (1969)
Diamonds are forever (1971)
Live and Let Die (1973)
The Man with the Golden Gun (1974)
The Spy who loved me (1977)
Moonraker (1979)
For your eyes only (1981)
Octopussy (1983)
A View to a kill (1985)
The Living Daylights (1987)
Licence to Kill (1989)
Goldeneye (1995)
Tomorrow Never Dies (1997)
The World is Not Enough (1999)
Die another Day (2002)
Casino Royale (2006)
In 1983 Sean Connery returned to play James Bond once again in Never Say Never Again but this is not considered to be part of the franchise as it was not made in association with Eon Productions or Bond producer Albert R. Broccoli. The title refers to the fact that Connery had always said he would never reprise the role and when he did he claimed he would never say never again.
The Actors Who Played Bond
During its time the James Bond franchise has seen six different actors play the role. Sean Connery was the first in 1962 and continued to play Bond up until 1969 when unknown actor George Lazenby – from New Zealand – took over the role for one film. The one time fashion model played Bond in On Her Majesty's Secret Service but became disillusioned with fame and decided not to reprise his role.
Connery was enticed back to play Bond once again in Diamonds are forever (1971) following a previously unheard of agreement with United Artists who agreed to fund two other motion pictures of his choosing if he reprised his role. After Diamonds are forever the search was one for a new Bond and he arrived in the form of Roger Moore, a sixties style icon who had featured as Simon Templar in the television series The Saint as well as starring alongside Tony Curtis in The Persuaders.
Moore – also a one time catalogue model – played Bond in seven Bond movies from 1973 until 1985. He played Bond for the last time in A View to a Kill.
Timothy Dalton then took up the famous Walther PPK to do battle with the world's most dangerous foes and starred in two Bond Movies – The Living Daylights (1987) and Licence to Kill (1989). He decided to relinquish the role after Licence to kill citing that he did not enjoy the experience although other sources said that he was not the best Bond and that the franchise was losing face.
Pierce Brosnan took over as Bond in 1995 – playing the role for the first time in Goldeneye (Goldeneye incidentally is the name of creator Ian Fleming's home on the island of Jamaica). The gap between films had been caused by legal wrangling over who owned the rights to the franchise and this battle continued whilst Brosnan filmed his next two movies – Tomorrow Never Dies (1997) and The World is Not Enough (2002).
Again between 2002 and 2006 there was a lull in the production of the franchise as producers wanted to find a younger Bond in order to retell Casino Royale in the way it should have been told. They finally chose Daniel Craig to play the role and his first outing was in Casino Royale in 2006 – one of the highest grossing Bond movies to date. Currently he is filming his second – known in the industry as Bond 22 – which is due for release in November of 2008.
Traditionally it is commonplace to have a well known artist or band to compose and perform the theme songs to these movies and the list of those who have done so include: Shirley Bassey (Goldfinger, Diamonds are forever, Moonraker), Nancy Sinatra (You Only Live Twice), Tom Jones (Thunderball), Lulu (The Man with the Golden Gun), Paul McCartney and Wings (Live and Let Die), Madonna (Die Another Day), Sheena Easton (For Your Eyes Only) and Gladys Knight (Licence to Kill).
At this time the franchise seems to have been invigorated by the performance of Daniel Craig and it seems that it has many years of longevity left in it.
You might also like...