The Most Famous British Actresses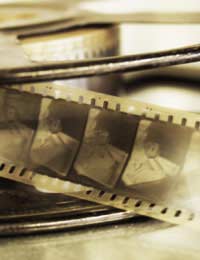 Britain is synonymous with a great many things and one of the things Britain excels at is acting. We have produced over the decades some of Britain's, Hollywood's and even the world's most famous and well loved actresses; many of whom have taken the lead in blockbusters, independent films and horror movies - here we look at some of the most famous and the roles that made the viewing public fall in love with them.
Ingrid Pitt
With her long lavish auburn hair and striking eyes Ingrid Pitt made her acting debut in the classic war movie 'Where Eagles Dare' alongside Hollywood legend Clint Eastwood. Ingrid is best known for her countless performances in the Hammer Horror films of the 1960s and 1970s when Britain led the way in producing spine-chilling horror.Born in Poland in 1937 Ingrid has starred in over forty British movie and television productions making her one of Britain's most well known and well loved actresses.
Dame Judi Dench
Born in December 1934 Judith Olivia Dench - now known as Dame Judi Dench - has become one of Britain's finest acting institutions with a face and a voice that are instantly recognisable. Her career spanning over fifty years has taken in every aspect of acting from the stage to the small screen through to big budget Hollywood movies including a starring role as 'M' in the recently revived James Bond franchise.
From her humble beginnings in North Yorkshire Dame Judi has been involved in television, theatre and the film industry boasting an impressive CV of projects which have included long running television sitcoms, independent and major studio movies plus a body of theatre work with some of Britain's most reputable theatre companies.
Glenda Jackson
Born in Birkenhead on the 9th May 1936 Glenda Jackson is an actresses of some repute who has won an Oscar (Academy Award) twice. Having been trained at RADA (Royal Academy of Dramatic Art) she first came to prominence in controversial director Ken Russell's equally controversial film 'Women in Love' in 1969 which was famed for its nude wrestling scene. This was Jackson's first Oscar; the second of which came in 1973 for the film 'A Touch of Class'. In between Oscar nominations she played Queen Elizabeth the first of England, a role that won her much praise and admiration not least because she shaved her head.
Her on screen antics with legendary British comedians Morecombe and Wise showed that she had a sense of humour and she quickly became one of Britain's stalwart actresses, being awarded a CBE (Commander of the Order of the British Empire). She is now a Labour MP for Hampstead and Highgate.
Julie Andrews
The name Julie Andrews is synonymous with musicals 'Mary Poppins' and 'The Sound of Music' - both of which have become firm favourites with cinema goers and movie buffs across the globe. However many people think that Julie Andrews is American when in actual fact she was born in 1935 in Walton-On-Thames.
In her career with his spanned over fifty years to date Andrews has been awarded numerous Golden Globes and Emmy Awards as well as the coveted Oscar for her role in 'Mary Poppins' in 1964. Still going strong today her career has seen a revival through the use of her voice in the popular Shrek franchise with another appearance in the fourth Shrek film planned for 2010. Add to this a career in stage direction and writing children's books and Andrews shows no signs of slowing down a career that has spanned many decades and has seen her become one of the world's most beloved actresses and musical performers.
You might also like...