Renowned British Filmmakers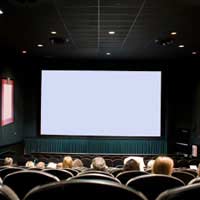 British Filmmakers: Geniuses of Celluloid
British filmmakers and the British tradition of film, are generally recognised as amongst the best in the world, if not the best. Ranging from art house film and art noir style, to comedy, shock horror and mystery, British film covers all the genres, and continues to delight and surprise both homegrown and International artists alike.
Tony Richardson – The New Wave
Amongst the masters of the 21st century, Tony Richardson towers high. His films, covering the 60's and 70's, won him 2 academy awards, and much praise. His production company Woodfall films, formed with playwright John Osbourne, made'Look back in anger' (1958), 'The Entertainer' (1960), 'A taste of honey' (1961),'Tom Jones' (1963) and 'The charge of the light brigade' (1968) amongst many others.
These films brought to the screen, and often made stars of, such luminary actors such as Vanessa Redgrave, Sir Laurence Olivier, Richard Burton and Albert Finney. These sets of films are a real treat to watch, highlighting as they do a psychological shift in British self-perception, and the change in consciousness that the 60's heralded.
Peter Greenaway
An avant-garde master, Greenaway has won notoriety for films such as 'The Draughtsman's Contract' (1982) and 'A zed and two noughts' (1985), which are elusive explorations of the possibilities of film. It was 'The cook, the thief, the wife and her lover' (1982) which brought a blistering performance from Michael Gambon, and saw Greenaway lavishly tie in themes of food and sex, when Helen Mirren and Michael Howard make love in a sprawling kitchen, amongst slabs of meat, and piles of fruit and vegetables, that made many filmgoers sit up and take notice.
Derek Jarman
Derek Jarman, a prolific writer, stage designer, painter and campaigner, who succumbed to the ravages of Aids in 1994, as well as maker of visually stunning pieces such as 'Caravaggio', 'The last of England', and his masterpiece, 'The Garden', set around his beloved home of Dungeness, East Sussex. He was a tremendous force for arts and culture in the UK, and remains sadly missed by all who adore his work and spirit.
David Lean
Another old-school master, venerated by the younger generation to this day (he died in 1991), whose greatest achievements on film include 'Brief Encounter' (1945), 'Lawrence of Arabia' (1962: with a mesmerising performance by a young Peter O'Toole as T.E Lawrence), 'Doctor Zhivago' (1965) featuring the young Omar Sharif and Julie Christie as the doomed lovers, and the wonderful adaptation of E.M Forster's 'A passage to India' in 1984.
Other Older Generation Filmmakers
Other filmmakers of note include Michael Winner, the late great Stanley Kubrick, Ken Russell, and Lord David Puttnam, who still travels the globe on behalf of British culture in general and British film in particular.The contribution of these filmmakers, with their 'plugged-in' attitude to British social mores and quirky aspirations, from Russell's 'Tommy' with the rock band The Who, to Puttnam's genteel and distinguished 'Chariots of fire', is legendary and always essential viewing.
The Younger Generation
The current generation of British filmmakers to watch out for includes Sally Potter, with her startling time-travelling 'Orlando' (1993: adapted from Virginia Woolf's novel),Julien Temple, David Mackenzie, whose 'The Last great wilderness' and 'Young Adam' are powerful displays of his broad and all-seeing vision; Michael Winterbottom, who has just brought the tragic story of journalist Daniel Pearl and his widow to the screen, and Danny Boyle, director of British cult classic 'Trainspotting' (based on Scottish writer Irvine Welsh's novel), whose latest feature has just opened, 'Sunshine'.
All these directors use their nationality in their work, and often explore themes of Britain and Britishness through the cinematic medium. Use these recommendations as a guide, and dive in to the fantastic maelstrom of life, in all its colour, darkness and shape, as captured by British film directors.
You might also like...