Most Popular British TV Soaps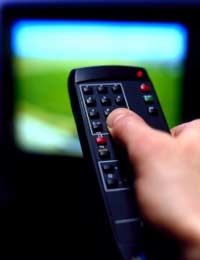 British Television is a pioneer in the genre of soap operas.
'Soap Opera' is a relatively new form of drama, which follows the twists and turns of individuals and families within a given community, be it centred around a square; the mythical London Albert Square of 'Eastenders', a Northern English pub in 'Coronation Street', or a range of other venues from a British motel to a Spanish holiday resort. Another popular long-running British tv soap is ' British', which is set on and around a farm in the rural countryside.
The possibilities for place, situation, and characters are seemingly endless in soap operas, which is now a popular television genre that is produced by most of the commercial tv stations around the world. Soap operas are now more popular than regular one-off dramas on many of the channels on British television, attracting a devoted audience of many million viewers.
The Enduring Power of Soap Operas
The British public are now deeply enamoured of the genre of the soap opera, and conversations about people's favourite soap or particularly their favourite character in a soap are part of the fabric of daily life in the UK.
'Coronation Street' made by Granada TV is probably the longest running soap opera on British television, and has been through several incarnations in terms of plot and focus.
'Eastenders', shown several times a week on BBC tv is possibly the most popular soap opera, due to the enduring appeal of a host of rogues, villains and long suffering characters who cluster together in London's east end.
Fans of soaps say that they become addicted to the programme because the stories are true to life, and that they find it enjoyable to follow the progression and a character and a plot line over several weeks, or indeed years. Anything that can happen in life can occur in the storyline or plot of a soap opera: stories that have run in 'Eastenders' over the years include murder, marriage, affairs, alcoholism, family violence and family secrets being revealed, unemployment, and drug taking. From high villainy through to the simple stuff of everyday life – this is the message of the genre of soap opera on worldwide television these days.
"Watching Yourself in the Mirror": Watching TV Soaps
Many fans of popular British tv soaps and drama regard it as "watching yourself in the mirror'. They find that the drama that is at the centre of the soap opera is true to their own life, and as real as real life gets.
This is what makes soaps like 'Eastenders', 'Coronation Street' and 'Emmerdale' amongst others, the most watched programmes on British television. These soaps often get viewers of the 10 million mark, particularly during the weekend omnibus editions of the programmes, when viewers are relaxing during a weekend.
The soaps are often shown 2 or 3 times during weekday evenings, and also perhaps during daytime television, and then the weeks editions are run together as an omnibus edition at the weekend. This allows regular fans to catch up with any episodes of their favourite shows that they may have missed during the week.
You might also like...
Eastenders is soooo depressing and miserable! I don't know how people can watch it so many times a week and get so involved with those unbelievable characters. Give me Corrie or Emmerdale any time.our northern sense of humour comes through so much more even in a soap opera. Sorry to be controversial not ;-)
upnorth
- 22-May-12 @ 4:57 PM