Local Food Link Organisations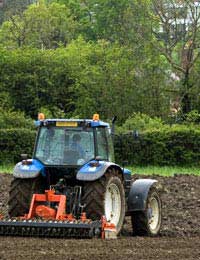 Food link organizations are created to serve both the food producers and food consumers within a local area. They attempt to assist the food producer by offering business and technical advice being a source for information about and access to grants and loans, both financial and equipment related, and also a resource for advice about organic food production and possible certification.
The organizations also seek to broker new markets for local food, acting as a middleman between supplier and retail seller or outlet. They have helped to set up and run local farmers markets, and help with branding initiatives, i.e. 'locally produced Somerset cheese', and marketing to get a product or a producer up and running.
In terms of the consumer, the local food link organisation can help create buying groups and consumer coops, giving consumers regular direct access to food sources (i.e. direct from the farmer), and have organized local food fairs and seasonal festivals.
How are they Created?
They are usually created through a variety of public, private and community enterprises coming together in recognition of a specific need to support or build a local food production community. Sometimes they have been established through a local Council policy, or as a result of community demand.
Ultimately they tend to operate like a co-operative body, or like a micro-enterprize, employing facilitators from the worlds of business and community leadership, and work to an agreed mandate. The Soil Association, the UK's main lobby group for good quality, organic and locally-grown agriculture, has helpful advice for individuals wishing to start a local food links organisation in their community.
Some case studies of local food link organizations across the UK:
Common Cause Co-operative
This initiative is based in Lewes, East Sussex, and was established to support social, economic and environmental sustainability within the local community. They have established a range of food-specific projects, from composting support, to running farmers markets in Lewes and Brighton and Hove, and supporting the Netherfield Centre for sustainable food and farming (a joint venture with Plumpton College). This Centre runs a package of farming-related training courses for farmers, growers and landowners, all based on a working organic demonstration farm.
Another project that Common Cause have initiated is 'Local Food in Schools', which tries to bring schools as well as care homes, hospitals, and all venues with a public catering contract, into the local food network. In one case this has involved a school establishing an organic community orchard, and being part of the National schools fruit scheme.
East Anglia Food Link
The East Anglia food link (EAFL) works across East Anglia, in a not-for-profit capacity, building links between members of food communities and across issues of food sustainability. Based in Norwich, the EAFL is comprised of farmers, suppliers, sellers and consumers, and this ethic of shared experience is evident in their literature and in their mandate. They sponsor and organize a range of events including a local farmers study trip to Normandy; a tour and tasting session at a local microbrewery, and are active in discussions on waste disposal issues for farmers and producers.
The EAFL also produce a range of booklets and research papers on food and supply issues, many of which are downloadable from their website. Other areas they are strong in is education, and promoting the latest information on the world oil and energy crisis, climate change, and planning for a decentralized economy, by way of reinforcing the local economy.Food Link Organizations: preserving a future for local food.
These 2 examples of locally-based organizations, linking food from supplier through to consumer, show how food production and consumption is such an important issue in Britain today. Find out the food-related issues and food link organizations working on your behalf in your local area today.
You might also like...