How to Make Local Shopping Worthwhile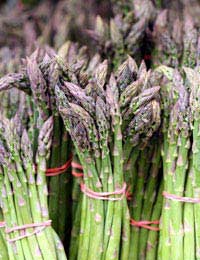 It makes sense to buy food and goods that are grown or produced in your local area. Buying locally rather than all the time buying from a large supermarket which will probably have imported merchandise from anywhere in the world, supports the local economy.Keeping money in the local economy keeps local people employed, keeps small local farms and businesses thriving, instead of just surviving or going bust; and allows a reinvestment of the money in the local area, by either more spending in the area, or growing the business.
If farmers and small local businesses are supported by their local community, they can pay themselves and their employees a fair wage, and not feel in constant competition with the giant supermarkets.
What Can be Bought Locally?
This is of course an open-ended question, depending on where your local area is; whether you live in a city or in a rural area, and even how mobile you are. Look in your local shops – examine labels, on food items and other goods. Ask the shopkeeper which food is produced locally. Find out about local businesses – maybe friends and neighbours work for small companies you didn't know about.
Case study: Cambridge City – the Fens and the Coast of East Anglia
If you are lucky enough to live in a country area, or on the edge of an agricultural region, like for example, the city of Cambridge, on the edge of the fens – a prime agricultural area of Britain, then less than a few miles out of the city (in almost any direction) there are farm shops selling locally grown fruit and vegetables. Asparagus and potatoes are local specialties.The coast, with the fishing towns of Lowestoft, Great Yarmouth and Aldeburgh to name just a few, are a little over an hour away, and offer great opportunities to buy fish, fresh off the boats, direct from the fishermen. Haddock, crab, and local specialties like eel are plentiful and cheap here.
Case Study: Edinburgh – Access to the Lowlands and the Highlands
Edinburgh is another city where a resident is spoilt for local choice. The border area offers a range of local meat, and locally grown vegetables include Pentland potatoes. The lowlands growing conditions and climate make this a fertile agricultural area. Farm shops and local grocers overflow with seasonal produce. The borders are famous for their wool products.The highlands of Scotland and the Fife region are prime areas for cattle; great locally reared beef, venison and game. Scottish rivers are well-known for their salmon and trout – but make sure before you venture out to catch some you have the necessary permits and permissions.
If you haven't the time or transport to get out of the capital city to these regions, local shops in Edinburgh all try to sell local food and goods. Don't forget to insist on only Scottish-made whiskey (single malt is made with more love and devotion, and tastes of the land itself), and try the haggis (there is a great vegetarian version commonly available). Be proud and buy Scottish produce in Scotland.
Consumer Power - Persuading your Local Shops to Stock Local
Most local shops will sell a small range of locally-made goods, be it dairy products or homemade jams and preserves. Talk to your local shopkeepers and ask them to look for more local food and goods to sell. Perhaps there is a local clothes designer or toy manufacturer that would love to sell closer to home, and would welcome selling locally. Maybe a farmer who doesn't have a farm shop, but who does produce many extra sacks of spinach would welcome the chance to sell it nearby.
You might also like...