Annual British Literary Festivals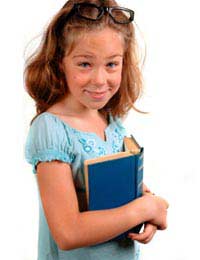 Every year Britain holds a number of literary festivals that attract writers and readers from around the world. Summer and autumn are the most popular seasons for the literary festivals that are held across the UK.
The Rising Popularity of UK Literary Festivals
Britain is regarded as a nation of book lovers, and the rise in the number of UK literary festivals does reflect this. In 1990 there were only a very few literary festivals in the UK but now there are over 120 festivals each year. The Guardian Hay Festival, which originated in 1988, attracts almost 80,000 visitors each year. Literary festivals not only feature big name authors but also help to promote lesser known voices to a wider audience. The festivals are also good news financially for local arts councils and the charities that sponsor them.
What Happens at British Literary Festivals?
Literary festivals will bring some of the biggest names in literature, journalism and many other arts sectors to talk about their work and the business of writing. In most cases it will not just be writers that will appear. Literary festivals can include big names from the world of politics, philosophy, music, acting and business, to name a few. Big name screenwriters will also appear to give advice on perfecting and pitching screenplays. Major names from the publishing world will also attend to give advice to amateurs on breaking into the literary world.
Themed Literary Festivals in Britain
Many British festivals will centre on a particular theme or writing genre. This can include crime writing or romantic fiction genres and some festivals will change their theme every year. Depending on the location there will be festivals that focus on works from a particular country or region. Some festivals will use themes such as 'family' or 'art' and then build the festival content around and expand on these subjects. Having a theme is not as limiting as it sounds and can allow for guest speakers from other areas other than literature to take part.
Getting Children Involved in Reading and Writing
One of the major plus points of literary festivals is that they do encourage children to participate and become involved. Most festivals will have workshops or have dedicated children's days during the festival. Authors of children's books will also appear, read from their books and take questions about their writing. This is a great way for children to learn about the world of books and writing in general. There are also festivals dedicated to younger readers such as the free Birmingham literary weekend that take place for two weeks every year.
The Business of British Literary Festivals
British literary festivals are almost rivalling the famous UK music festivals when it comes to making money. Ticket prices do vary between festivals with some priced at around £10 while others are free. The Hay Festival, considered the biggest of them all, set in Hay-on-Wye in the Brecon Beacons, boosts the local economy by around £10 million. Hay holds festival all over the world, has attracted guest speakers including former US President Bill Clinton, and has a worldwide turnover standing at £2.8 million. UK literary festivals are big business with big name sponsors and take a huge amount of planning each year.
Eight of the Most Popular British Literary Festivals
Of the 120 annual British literary festivals there are a few that are considered by festival lovers as unmissable. These will include:
The Guardian Hay Festival of Literature and Arts
The Edinburgh International Book Festival
The Independent Woodstock Literary Festival
The Sunday Times Oxford Literary Festival
The London Festival of Literature: The Word
The Charleston Literary Festival, which has been running for 21 years
The Cheltenham Festival of Literature
Belfast Festival at Queens
Annual British literary festivals look set to become a tradition in the festival goer's calendar. Their popularity continues to rise as international big name authors begin to recognise the benefits of attending. For budding authors there is no better place to gain advice and meet their favourite literary influences in the flesh. Anyone who is interested in attending any of the 120 plus annual British literary festivals can check the directory at the British Council of Arts.
You might also like...