Great British Fiction Writers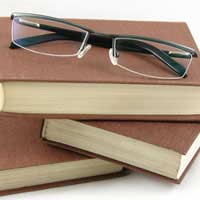 Great Britain has a long and glorious history of writers and writing. One of the oldest known stories in the world, the story of Beowolf, is British and full of wonderful tribal battles and is packed full of myth and wonder. This story, though written in an ancient form of the English language, has been much translated and edited over the years, and is a valuable and gripping read.
There is a lineage of writing and writers working on their craft since the ancient times of the Beowolf story: from playwrights at the Royal court, through to poets and dissidents writing political dramas against the politics of the age, through to modern British thrillers, surreal fiction, and the relatively new genre of chick lit, British fiction has it all.
Genres within Fiction
Fiction lends itself to many sub-genres within it. From high drama, through poetic whimsy, murder, mystery and mayhem, to thriller, science fiction and chick lit, British fiction has it all, and often leads the world in its style and substance. Charles Dickens is a British fiction writer of note: he charted in minute detail the highs and lows of life in 19th century Britain - and recorded life in the streets from the gutter up.
Many modern writers refer back to Dickens as an inspiration. Michel Faber's novel 'The Crimson Petal and the White' (2002) is set in the same era as Dicken's, draws heavily on his style, and yet takes the master's social conscience and altruistic writing that bit further.
Other writers of note include Ian Macewan, a prize winning writer who travels through different time zones to examine the effect of love and motivation upon his various characters. From 'Atonement', 'Saturday' through to the recent 'On Chesil Beach' Macewan is constantly trying to chip away at what makes people tick, and presents people in a range of tough situations, where they have to make spontaneous, potential life changing decisions. Angela Carter was a modern writer who almost single handedly created a genre of modern fiction involving rich imagery of monsters and emotional subterfuge, without becoming labelled simply as a writer of 'ghost stories'.
Short Fiction: a Vibrant Genre within Itself
Although short fiction, or short stories, have been around as long as the long story or the written or spoken word drama, for many years they fell into the doldrums during a spate of publishing novels and 'new' fiction. In recent years, publishers such as the Cambridge based Salt specialise in publishing collections of short stories. Magazines that specialise in this short form of fiction are also proliferating, as are online journals.
A recent collection of short stories, 'The White Road and other stories' (2008) written by Tania Hershman and published by Salt, has been praised by many masters in the artform, and is highly regarded. This writer regularly has stories published in many places and read on the radio .This is a collection well worth watching out for, and is helping to move the genre of short stories forward, with surprising twists and a new sub genre, called 'flash' fiction.
You might also like...