British Biographies and Autobiographies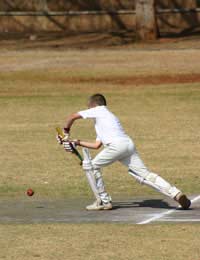 Biographies and autobiographies are big selling topics, and particularly in the lead up to Christmas, bookshops advertise these two types of books predominately, due to their popularity.
It is common to see billboards in all the major British cities, and television adverts also, advertising sports figures, and celebrities of all shapes and sizes, who have put pen to paper and revealed their souls and spilled the beans on their lives and careers in a book.
Biographies: a Buyers Market
Allen Carr, Bruce Forsyth, Alan Bennett, and Andrew Motion are just some of the comedians and writers who have recently written autobiographies, to reveal the inner workings of their minds and explain to fans and curious readers how their lives trajectory has taken them to where they are today. Some celebrities and personalities are gifted writers, whether by luck or by craft, but other individuals choose 'ghost writers' to help them write the story of their lives.
Some living people have biographies written about them while they are living. Many people however, are written about after their deaths - Nelson is an example of perhaps the most written about historical figure, along with Henry the VIII, and Hitler. Within recent living memory, Princess Diana has had several biographies written about her, all taking slightly different attitudes to her short and tragically unhappy life.
Churchill is another example of a great British figure, who has had many biographies devoted to him and his long life, and many adventures. The acclaimed writer and biographer Sir Martin Gilbert wrote three chronological biographies of Churchill.
It is a difficult skill to write a worthwhile biography: the subject must be interesting enough to warrant the effort. Their life must be, or have been, full of interesting and challenging situations - the biography buying general public want to read stories of courage, honour and valour.
Some good examples of this include both Winston Churchill, who showed leadership during the 2nd world war, and more recently the autobiography of yachtswoman Ellen MacCarthur, whose 2002 book, 'Taking on the World' is a compelling account of what led up to her effort to sail around the world single handedly, and what the voyage was like.
Sports Books: Sport from the Comfort of the Armchair
The great pleasure of reading a book about sport is that the game, whatever it is, can be played vicariously from the comfort of an armchair. A reader can be on the field at Lords, playing test match cricket with Sir William Grace, Ian Botham; or rugby,or football, or an even more challenging sport like rock climbing or abseiling.
Looking in the sports section of any local bookshop is a great window onto a world of activity, and the best thing about it is that the sport chosen can almost be played, and breathed and experienced, through the pages of a book - if it is well written and the accompanying photographs are of a good quality.
Footballers like George Best, Maradona, Kevin Keegan and Sir Bobby Charlton have all been the subject of biographies, bringing their glory off the page, and taking readers through the dressing rooms and onto the pitches during their most glorious sporting moments, such as world cup matches and FA cup finals.
You might also like...