Where To Buy British Produce Abroad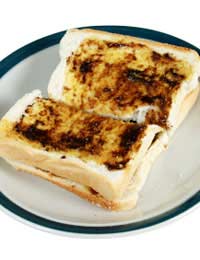 Many British citizens or expatriates, when travelling or living and working abroad, find themselves missing British produce. The familiar taste of certain foods can evoke memories of home, or of growing up, or just a sense of familiarity in an unfamiliar place.
Famous British Products
British chocolate like Dairy Milk, or the new favourite Green & Blacks organic chocolate bars, are big favourites, and often missed by travellers. Another favourite, with its thick, black texture, and distinctive taste that people either really love or really hate, is Marmite. Those who hate the unique taste of the spread, and those who have never had it before, cannot understand this craving, but it is quite well known.
Marmite is now manufactured both in its UK base, Burton on Trent, and in South Africa. It is the SA made version that is most commonly sold overseas, but afficionados of the product know the difference in taste between the two versions. This is a common product that expats living overseas ask visiting friends and family to bring for them from the UK!
Sourcing British Products
Depending on where you live, some British products are probably available – Scottish whiskey and some form of English or Irish tea is sold in many shops worldwide. Clearly the bigger the city, the more chance an expat has of finding some types of food that taste of home.
In remote areas, such as the Australian outback only local foods will be available (or cheap Chinese imported foodstuffs), so there is little point going into these areas knowing travel there will be unbearable without your favourite taste of home.
Markets and Small Stores
Elsewhere, look out for the local market in the town or city that you are visiting. These are often unexpected sources of imported British food, be it chocolate bars, canned goods and particulary prodcuts with a relatively long shelf life. But don't forget to try the local cuisine, and shop locally to support the local economy.
Expat Communities Overseas
Finding the local expatriate community, either through a British Embassy or Consulate, or through a church group or some similar community group, is always a great way to connect with British culture overseas, and a good way to source British products.
If something you crave really is unattainable in the country you are living in, someone in the expat community may know how to get it, either through an importer or distributor, or through asking visiting friends or family.
Other Resources: Local Papers and the Internet
If all else fails, check the local newspapers for adverts from stores selling International goods, or search the Internet for possible local suppliers. Above all, realise the power of the craving you are going through for the product you are missing, and see how addicted you have become to that unique taste. Next time, go prepared!
You might also like...