Famous British Exports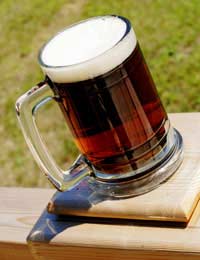 The British Export Tradition
Along with Britain's history as a colonial power, the country has developed a strong system of exporting goods and services, and people.One of the most infamous periods in Britain's past is the exporting of criminals to populate Australia. Charles Dickens, the Victorian writer, covered this in his famous novel 'Great Expectations', when the character Magwitch is convicted and about to be exported when he escapes.
Because of Britain's island nature, the British need to import some goods, but pride in British products and expertise in many production fields allows the country to export many items, ranging from whisky, through to cultural activities like sport, theatre, film, music and dance.In terms of the economy of the export trade, in 2006 Britain's total value of export trade was 468.8 billion dollars. In contrast, the value of imports into Britain for the same period was 603 million dollars.
People
The most famous Brit who has currently chosen to live overseas and use his many talents is David Beckham, the doyenne of 20th Century British football. Still in the national team and, until the recent world cup, team captain, Beckham has had a glittering career primarily as a star footballer, but also as a model and latterly just as a cultural icon. He is known for his time at Manchester United, but made the switch to Real Madrid in 2003. He now plays for the American team, LA Galaxy, where he has signed a 5 year contract.
Many British actors and actresses now divide their time between Britain and the US. One of the most famous is Helen Mirren, who maintains a flat in London, but is married to an American and is based in California. Winning an Academy Award and a BAFTA for her starring title role in the British film 'The Queen' 2006 (and indeed a DBE in 2003, making her one of Britain's elite group of theatre 'royalty'), Mirren is one of Britain's finest talents, and a shining example of Britain's talent 'exported' (temporarily) overseas.
Drink
Britain is a beer-producing and beer-drinking nation, with many of the nations favourites being commonly exported overseas as well. Newcastle Brown, Bass and Burton are some of the beers more commonly available around the world – but be prepared to be pleasantly surprised, when on holiday. Scottish whisky is one of Britain's major drink exports, popular the world over, with the refined flavour of blended whiskeys, like Johnnie Walker and Chivas Regal; or the more mature and acquired tastes of classic malts like Laphroaig and Lagavulin, the so-called 'island malts'.
Other kinds of Exports from Britain
There are many other kinds of exports including:
Energy: Britain has natural stocks of natural gas, which it sells overseas and exports via networks of pipelines under the sea.
Wood: Britain's wood exports have declined during the past 50 years, due to deforestation, and more protective environmental laws, but previously wood was a major resource for export sale.
Manufacturing: from cars to small, household electrical goods, Britain is still a major hub for plants making goods exclusively for the export market, even by American and Asian firms.
You might also like...