Prominent British Inventors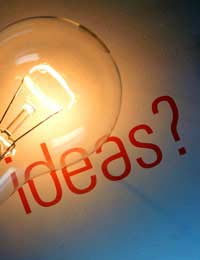 Many of the items that we take for granted today had the seeds of an idea sown on British soil. Here is our small selection of just a few of those great British inventors.
Alexander Graham Bell
"Mr Watson come here, I want you!" documented as the first words ever spoken by telephone as Alexander Graham Bell used the world's first telephone to communicate with his understudy Thomas Watson. Born in Edinburgh on 3rd March 1847 Bell was one of three sons, the other two of whom unfortunately died of Tuberculosis. Bell himself had the disease, which led his father to move the remaining family to Canada in order to find a better climate in which to live. Subsequently Bell made a full recovery.
Bell was tuning a plucking reed and stumbled across the idea to project the voice across telegraphic wires and after drawing up plans for the first telephone both he and his associate Watson built and tested the first telecommunications device the next day. At the same time others were working on the idea: Elisha Gray claimed he invented the telephone as did Antonio Meucci. However Bell was first to patent the idea and had sole rights to supply the Americas for the following 19 years.
George Stephenson
Born on the 9th of June 1781 George Stephenson lived just outside Newcastle-Upon-Tyne, he spent most of his formative years driving steam engines for the coalmines. It was during this time that Stephenson learned to read and write and spent much of his time driving the engines both in the North East and in Scotland.
Then in 1814 Stephenson built his first locomotive, which he called 'Blucher'; it was used at a mine in Killingworth (in the district of Newcastle-Upon-Tyne) for hauling coal. The very next year he invented a safety lamp for use in the mines, which became known as the 'Geordie'.
September 1825 saw Stephenson complete his first locomotive for the Stockton and Darlington Railway – the Locomotion – it reached a top speed of 24 miles per hour. In 1829 the Liverpool and Manchester Railway held trials for a new locomotive for their service with a cash prize of £500, which Stephenson won with the 'Rocket' – his most famous locomotive.
John Logie Baird
Born on the 14th of August 1888, John Logie Baird was plagued by ill health his entire life. But this did not prevent him from being something of a genius and by February 1924 he was demonstrating to the then 'Radio Times' magazine that it was possible to project moving images along a telephone line. The next year he spent three weeks demonstrating his invention at Selfridges in London; in 1928 (3rd of July) he transmitted the world's first colour televisual images.
In 1927 he broadcast the first long range television transmission, which covered a distance of 438 miles from London to Glasgow. He set up the Baird Television Development Company, which made the first televisual transatlantic crossing between London and New York. Then, in 1931 he broadcast the Epsom Derby live for the first time, which was also the British Broadcasting Corporation's first television broadcast.
Again there are many other British inventors but those listed here are the ones which have made the most impact on our everyday lives and now, in this the age of the Internet, motor vehicles and mobile telephones, we have much to thank them for.
CHOOSE BRITISH IS FOR SALE.
This website is for sale [more info].
You might also like...