What Are Food Miles?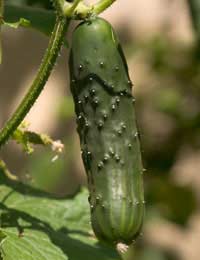 Food miles are the literal miles of distance that a particular item of food travels during its production and until it gets to consumer. Some supermarket chains in the UK for example, still sell some meat that has been reared and produced in Australia and New Zealand. New Zealand lamb is well-known for its quality, and is regarded by the British meat consumer as a reliable, safe and good priced buy.
In addition to the financial cost of the cut of lamb however, consumers are now increasingly aware of the term food miles, which is an additional price of the distance that item came to their table, and the potential damage done to the environment that the item's journey caused. Food miles aren't priced as financial units, rather than as individual journey miles of carbon-producing travel.
Food Miles As Identifiable Units : A Carbon Calculation
To show an example of the calculation of food miles, here is a carbon calculation of a single passenger flying on a commercial aircraft from New Zealand (Auckland) to London, UK (Heathrow). Based on a single journey, that passenger will have, by taking that journey by flying, produced 2.07 tonnes of carbon. If they wish to offset that carbon emission - which means paying a carbon offset company a calculated fee to one of their tree-planting schemes or such-like, the fee would be £15.55.
So if the succulent piece of New Zealand lamb costs say £6 in the supermarket, the reality is that it should cost £21.55 ( £6 + £15.55 ), which is a total cost that defrays the environmental damage of 2.07 tonnes of carbon produced in getting it here!
Consumers And Food Miles
Supermarkets in the UK are understandably reluctant to advertise the distance the food travelled to get to their store - which should also include travel to and from their national and regional distribution centres, an extra calculation based on how much of the UK's motorway network the food travelled around!
The supermarket chains and other food stores are, however, making light of their green credentials, and are aware that the issue of food miles is a potential disaster for their sales and reputation.
As consumers become more aware of the issues involved, and more influenced by the environmental movement and in particular the movement back towards local food production and purchase, supermarkets are fighting back.
One in particular has a nationwide campaign promoting itself as a supporter of local food growers - their adverts show either a farmer or a fisherman, who is usually named along with the address of the farm or small business, surrounded by their crop, be it asparagus, strawberries, shrimps or salmon.
How Can Consumers Reduce Their Food Miles?
The most obvious way for consumers to regain control over the food they eat, by knowing how far it has come, as well as whether pesticides and additives were used in its production, is to grow it, rear it, or catch it yourself.
This is an ideal situation, which most people won't have the time or inclination to do. Many people are now discovering the delights of having an allotment, or window boxes where edible herbs can be grown, and this is highly recommended, as well as being fun and cheap to do.
The local food movement in the UK is pioneering active involvement between consumers and the farmers and food producers. The most visible sign of this are the farmers markets which now exist in most towns and cities across the country. Check your local press for details.
Here it is possible to buy fresh produce direct from the producer. It is always fresh, local, and often organically-produced. Most farmers markets are run along the guidelines of all food sold should have been produced within a certain distance from the market, usually around 50 miles.
Meeting the growers and producers, it is worth discovering how the food you eat is produced, and many small-scale farmers are happy to welcome you to their farm.
You can then travel the same food miles that the locally-produced meat or vegetables or fruit travel to your plate. Better for the environment, better for you!
You might also like...