About Our Site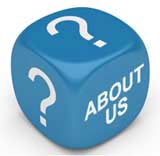 ChooseBritish was formed to offer a unique reference point on how to buy british and help your local economy.
In Britain, we have many homegrown industries and innovations to be proud of. Although globalisation has been beneficial in many ways, there's no doubt that the availability of cheaper products and materials from overseas has led to a decline in 'buying British'.
So because we were aware of significant lack of centralised information regarding British products and materials, we decided to create ChooseBritish as a single resource offering practical advice on how to support your local economy. Our articles have been written by people with a particular interest or experience in promoting British culture. The website serves to advocate local British products, as well as celebrating all things 'British'; from music, films, actors and authors, to local food, farmer's markets, and time-honoured British recipes.
Whether you're an ex-pat, or simply a bit of an Anglophile, ChooseBritish gives advice and tips on how to support Britain's economy by sourcing British products - even when living abroad. Or perhaps you want to make the most of what Britain's landscapes and colourful history has to offer? ChooseBritish has a number of articles outlining the plethora of rich cultural pickings, from Great British National Parks to British cities, sites of myth and folklore and famous British landmarks.
Make ChooseBritish your one-stop-shop for all things British, and join us in celebrating British life, culture and produce. If you like what you see, why not subscribe to our monthly newsletter to receive updates on new additions to the site.

Related Articles in the 'Site Information' Category...