How Do I Know If a Company Uses British Call Centres?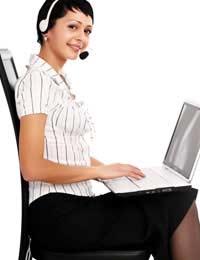 Q.
Can you help - is there any way to find whether a company uses British or foreign call centres for its admin and customer services?
I've been having problems with a telephone company and cannot get any help from their call centre. I can't get through to anyone based in this country and wondered for future reference - is it OK to ask where a company's call centre is based before signing up with them? And should they tell me by law?
(, 4 March 2009)

A.
When it comes to dealing with call centres, there are a few points that every frustrated customer should know. Many companies have outsourced their call centre services to other parts of the world. For those who strongly prefer to deal with an agent in the UK, there is little hope of regulatory relief. However, there are tactics the average customer can use to maximise their chances of dealing with a local representative. After reading this article, you may be able to avoid the stress of repeating your problem once again to someone who doesn't really understand.
Offshore Operations
A large variety of companies have chosen to move their
call centre
operations offshore. The location chosen most often is India (although word has it that India is now sending overflow work to China). While this is often an advantageous move for the company, it isn't always in the customer's best interest. Connections are now routed through the Internet to save costs, but call quality can suffer. Cultural differences can often make it difficult for customers and offshore agents to understand each other.
Although one might hope for relief in the form of government regulations to ensure access to a local agent, this does not appear likely. It would surely be seen as an unacceptable interference in the daily business decision of the firm in question. Since regulatory relief is unlikely, customers will have to rely on their own wit and ingenuity to deal with the problem.
Time Your Call
One way to increase your chance of dealing with a local agent is to schedule the time of your call appropriately. If you can arrange to call during times of low call volume, then you may avoid the overflow to the offshore centre. Contacting a company after normal business hours almost guarantees you'll be speaking with an overseas centre. Another possibility is to contact the firm via their sales line. Sales is often given a much higher priority than support, so these calls are less likely to be routed offshore.
The majority of British consumers find dealing with call centres in any location stressful. Being routed to another country with no input in the decision increases stress to even higher levels. Unfortunately, the cost savings involved will likely convince companies to accept lower customer service ratings. Since help in the form of regulations is not forthcoming, customers will be left to their own devices.
You might also like...
Thanks for the comments and tips - are you going to expand beyond buy british for food, there are lots of British clothing manufacturers who would love the exposure this site brings!
Jambaroo
- 18-Mar-11 @ 2:07 PM